Our Wine Selection
Dates and alc/vol on these photos are examples only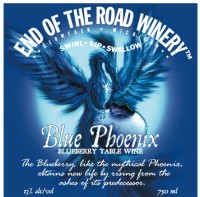 The blueberry like the mythical Phoenix, obtains new life by rising from the ashes of its predecessor.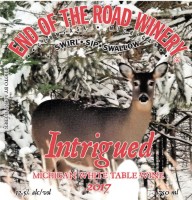 2017 A dry white wine from Frontenac Gris grapes.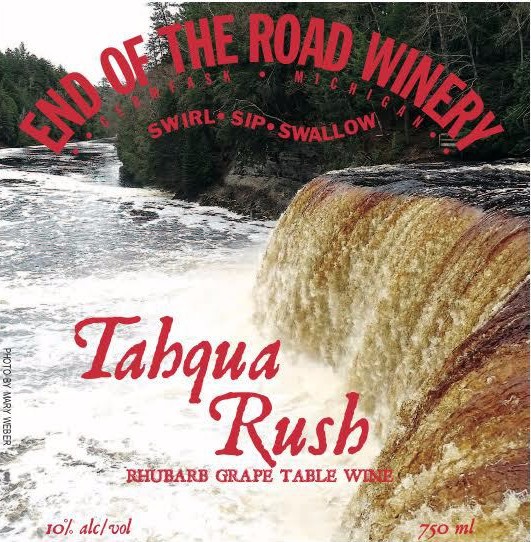 ​Tahqua Rush is made from Fresh Rhubarb picked from local family farms with an added splash of white grape.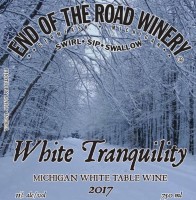 2017 A semi-sweet white wine from Frontenac Blanc grapes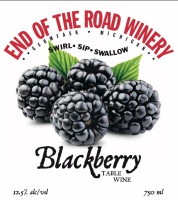 A pure fresh taste of blackberries right off the bush, grown in Marquette Michigan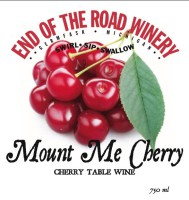 ​Mount Me Cherry is made with Montmorency Cherries picked in Central Lake, MI.
This is a customer favorite.  You will think you are eating fresh picked cherries.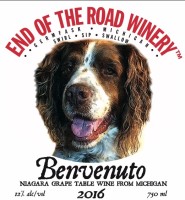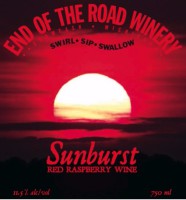 Award Wining Red Raspberry wine that will take your breath away with the robust flavor, like the brilliant color of the sunset in Manistique Michigan.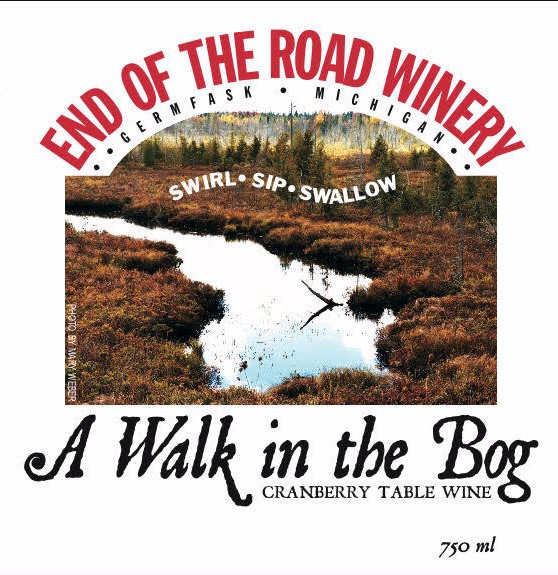 A slightly sweet red wine made with cranberries from the bog Northern Lower Michigan
This is a sweet wine made from Niagra grapes. The name Benvenuto comes from the Italian word "Welcome" this wine label is in honor of our dog Bristol who welcomes everyone at the winery.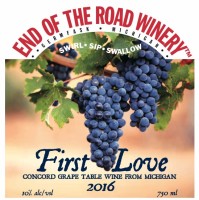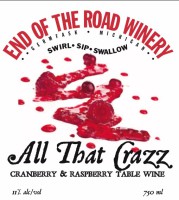 A blend of Michigan grown cranberries  and Michigan grown red raspberries.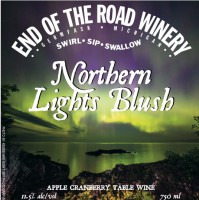 Made from Concord grapes, this wine brings back memories of our "First Love" of making our first batches of wine from the concord grapes grown on gram & gramp's farm.         SOLD OUT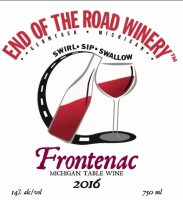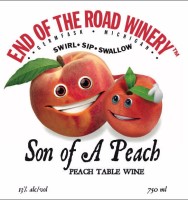 For those of you who are  looking for sweet wine, this one is for you !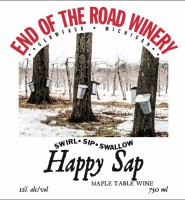 Who said wine is not for breakfast. Happy Sap is  Maple wine made from locally processed pure maple syrup. 
2017  A medium bodied red table wine. This deep colored wine hosts flavors of blackberry, currants and plums. Pairs well with hearty foods like pasta dishes.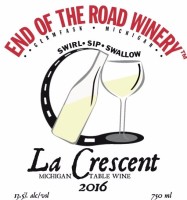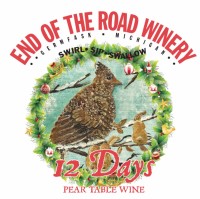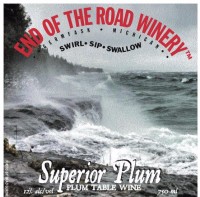 Pear wine with a sweetness you will love. Ready for Christmas - or any other time of the year! 

Partridge In A Pear 

painted by Mary Weber 

A wine with superior flaver made with Superior Plums picked from a family members orchard.
2017   A white semi-dry wine. Aromas of apricot, lime and honey.  Pairs well with appetizers, seafood and chicken.​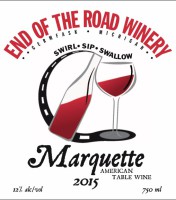 Made from the juice of real pomegranates. It is the passion fruit that leaves you to wonder .....Was the fruit of all evil the apple or was it really the pomegranate ?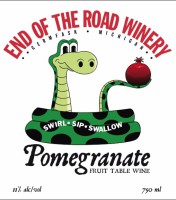 2017    A dry read wine with hints of pepper and current flavor.  Pairs well with red meats and pasta.